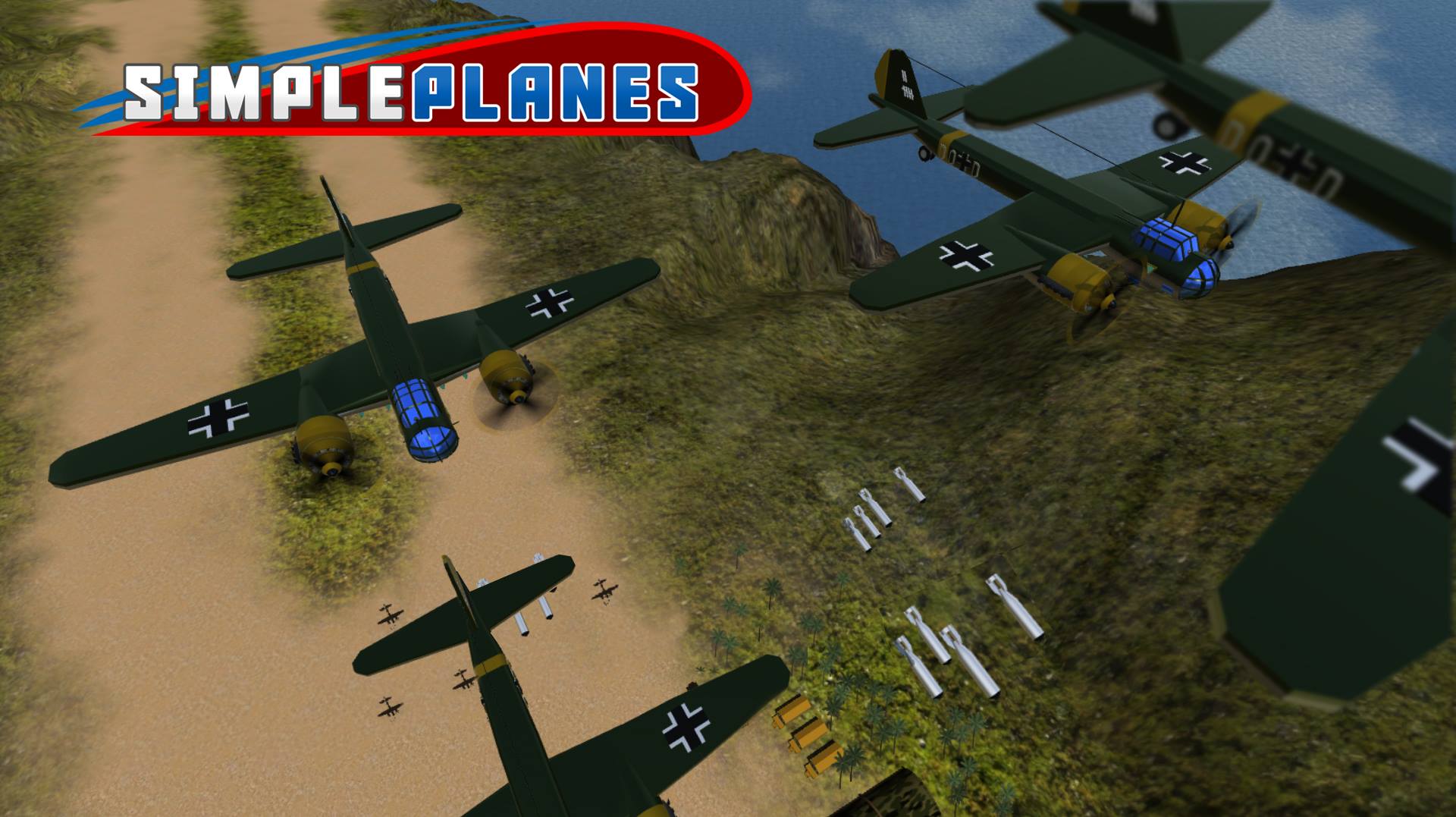 SimplePlanes is now on Steam
We released SimplePlanes on Steam today. You can get it here. If you get it this week, you can enjoy the 25% launch discount.
Here's the launch trailer:

We've added a ton of new features to the game. Here are the highlights:
Weapons! Bombs, missiles, guns, and rocket pods
A.I. Airplanes – Race and dogfight against computer controlled airplanes
New combat missions, races, and sandbox modes
Destructible bridges
Improved graphics
Steam Achievements
Autopilot mode
New, dark themed user interface
New stock airplanes
Several bugfixes and also a slew of completely new, never before seen bugs!
We are still working on the mobile version. Not all of these will make it into the mobile version, but we will do our best. We will try and make sure all parts work, but computer controller planes will probably not make it in. We hope to get that out next month (January 2016).
If you already purchased the Windows or OSX version from Gumroad, we have a free Steam key reserved for you. You can request that here. If you bought it on the OSX app store, we will give you a free Steam key if you send us your receipt. You can contact us via the contact page.