SimpleRockets has launched!
SimpleRockets is now available on iPhone/iPad, Google Play, Amazon App Store, Windows Phone 8, and PC. It's just $0.99 on everything except for PC. Be sure to get it now, because the price will increase after this weekend!
It's always exciting to launch a new game, and I'm already seeing some very positive feedback from players.
Great physics, many combinations, this game is one of the best iPhone physics games I've played!
It's a lot of fun just building rockets. The various challenges make it even more fun. I'd pay a lot more than $0.99 for this game.
Great little orbit game. It's like KSP lite, and a wonderful game in its own right! Well worth the purchase.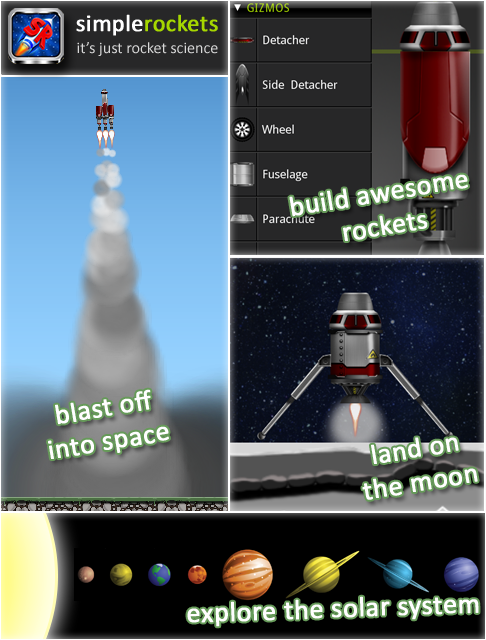 Trailer